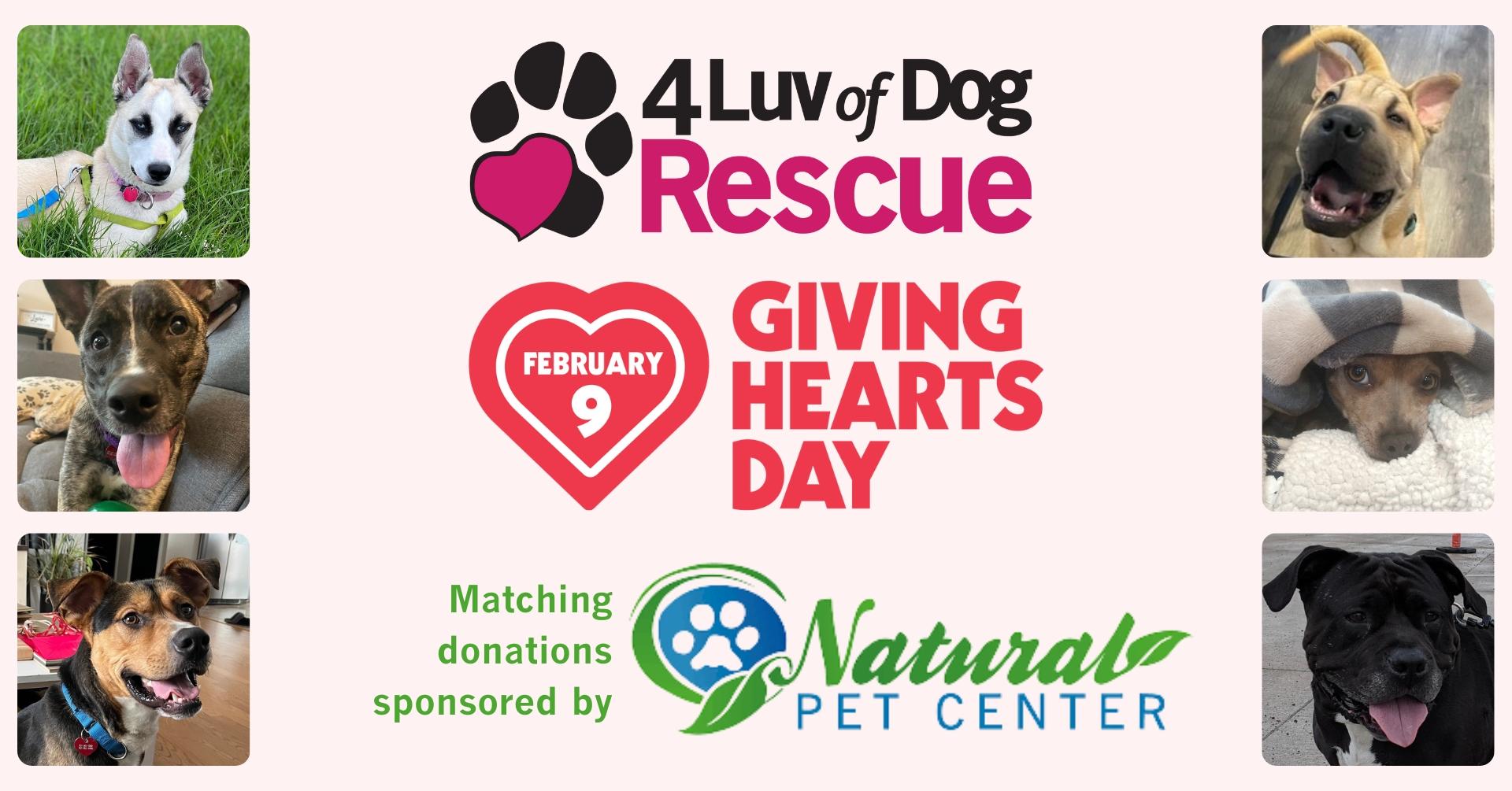 Giving Hearts Day 2023 – 4 Luv of Dog Rescue
Giving Hearts Day is one of 4 Luv of Dog Rescue's biggest annual fundraisers. Matching funds provided by a generous sponsor, Natural Pet Center, multiply the impact of your giving!
You can schedule your donation for February 9th today! Just go to the link and check "Schedule This Gift" while in your cart: https://app.givingheartsday.org/#/charity/405
An in-person event where you can meet some of the dogs in our care is TBD and will be announced closer to the day! We hope we get to see your smiling faces!
More about GHD: Founded in 2008, Giving Hearts Day is a 24-hour event for charities in North Dakota and northwest Minnesota. Each year, Giving Hearts Day provides a platform for charities to fund their missions through an ever-increasing community of donors, many of whom get to experience the joy of giving for the first time. The longest-running giving day in the country, Giving Hearts Day has helped participating charities raise more than $90 million since its founding.