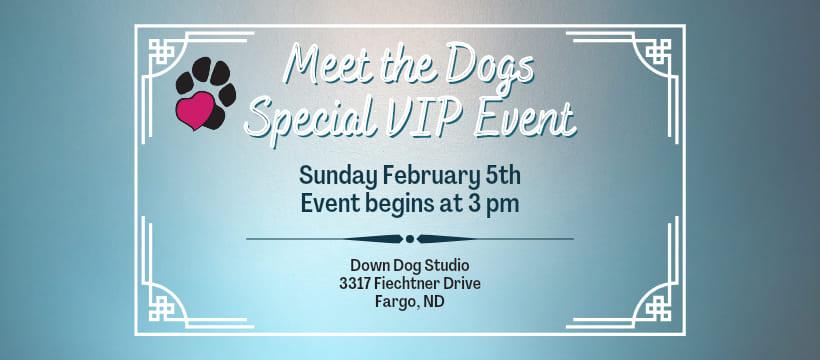 Meet the Dogs: A Special VIP Event
Come out to Down Dog Studio to meet some of our special dogs who normally can't make it to public events!
For any VIP dogs adopted from the event, the adopter will get a $75 voucher to classes at Down Dog Studio! For some of our VIPs, that's equal to their adoption fee!
Watch for details on who will be attending as we get closer to the event. You never know who will capture your heart ❤️