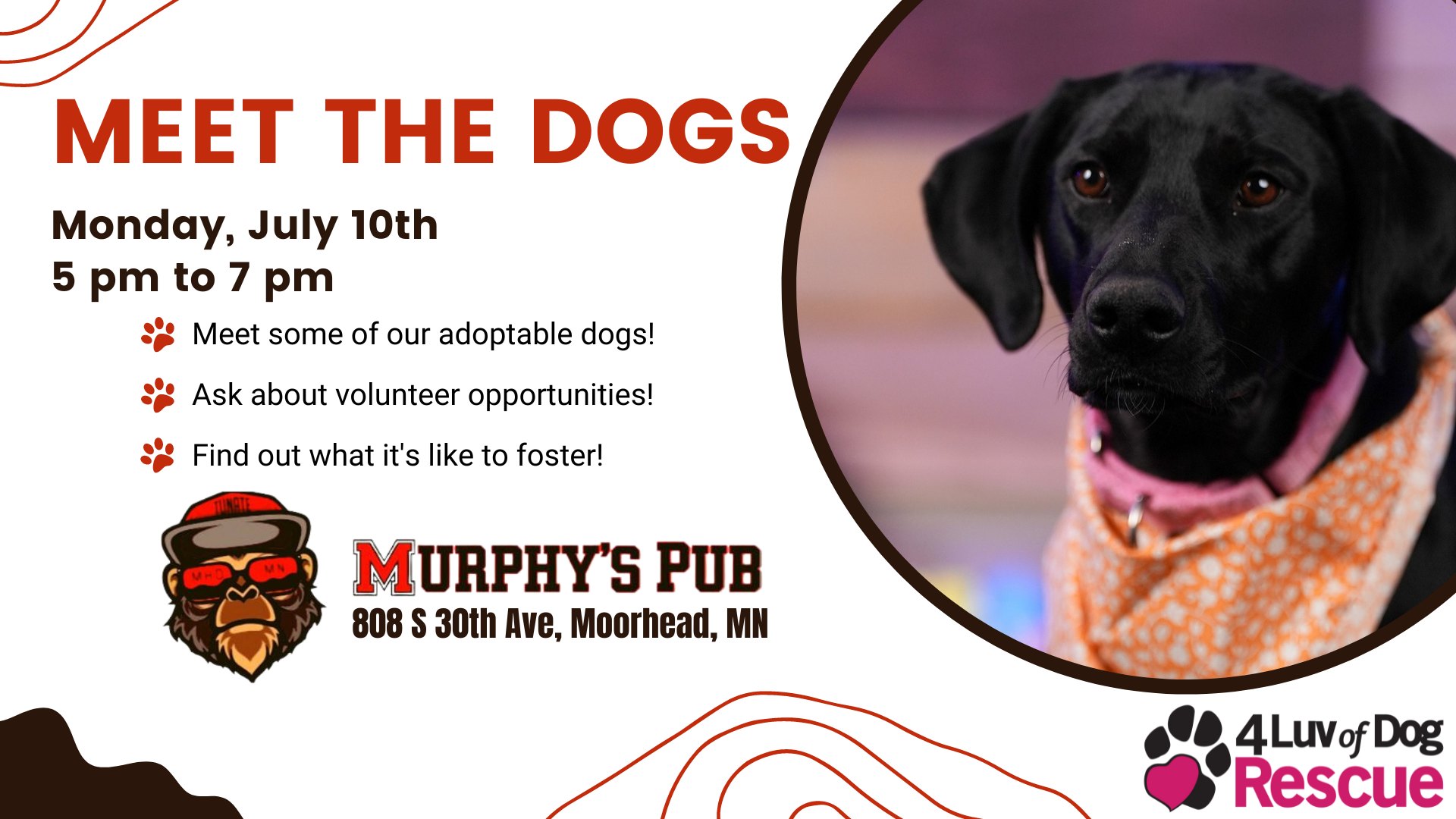 Meet the Dogs at Murphy's Pub
4 Luv of Dog Rescue is a non-profit organization committed to saving and rehoming dogs that are in need. Our goal is to provide them with a secure and nurturing environment to help them thrive. By attending our upcoming event at Murphy's Pub, you can help us achieve our mission while also enjoying some fun activities.�
Come to the patio at Murphy's Pub in Moorhead on July 10th from 5-7 pm to meet and interact with our rescue dogs, and learn more about our organization.
If you're interested in adoption, our representatives will be present to answer your questions and guide you through the adoption process.
Even if you're not able to adopt, your presence at the event will make a significant difference in supporting our efforts to rescue and rehome these deserving dogs.
So why not treat yourself to a pint, play with some pups, and help a worthy cause? Your participation will make a meaningful impact on the lives of dogs in need. We hope to see you there!