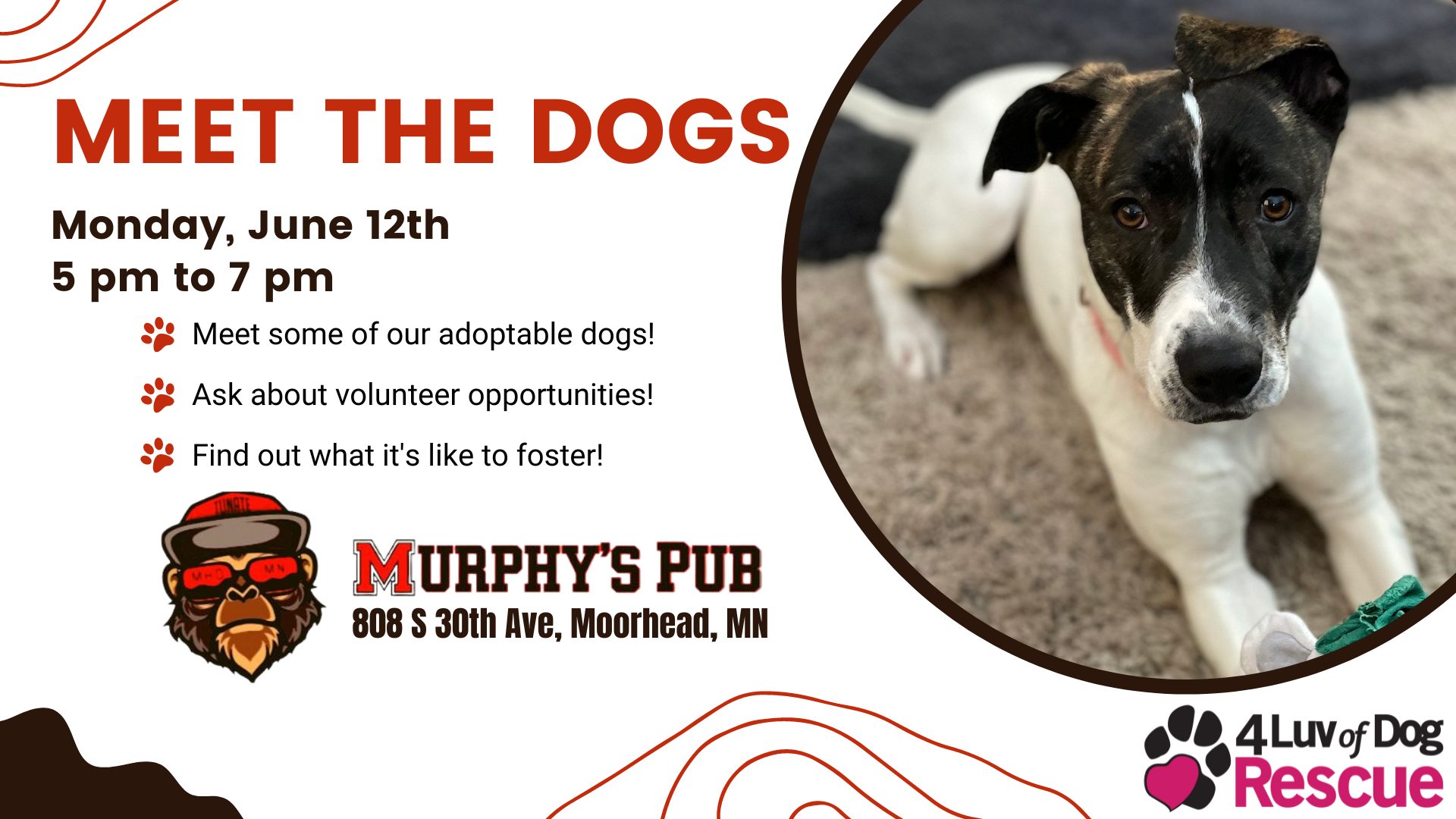 Meet the Dogs at Murphy's Pub
4 Luv of Dog Rescue is a non-profit organization that aims to rescue and rehome dogs in need. Our mission is to provide a safe and loving environment for dogs to thrive in. By attending the event at Murphy's Pub on May 8th, you have the opportunity to not only enjoy a pint and pet a puppy, but also support a great cause.
The dogs of 4 Luv of Dog Rescue will be on the patio at Murphy's Pub in Moorhead from 5-7pm on June 12th. You'll have the chance to meet and interact with the dogs, and learn more about the rescue organization. If you're interested in adopting a dog, representatives from 4 Luv of Dog Rescue will be on hand to answer any questions you may have and help guide you through the process.
Even if you're not in a position to adopt, your presence at the event helps support our organization and efforts to rescue and re-home dogs in need.
So why not grab a pint, pet a puppy, and make a difference in the lives of some very deserving dogs? We hope to see you there!