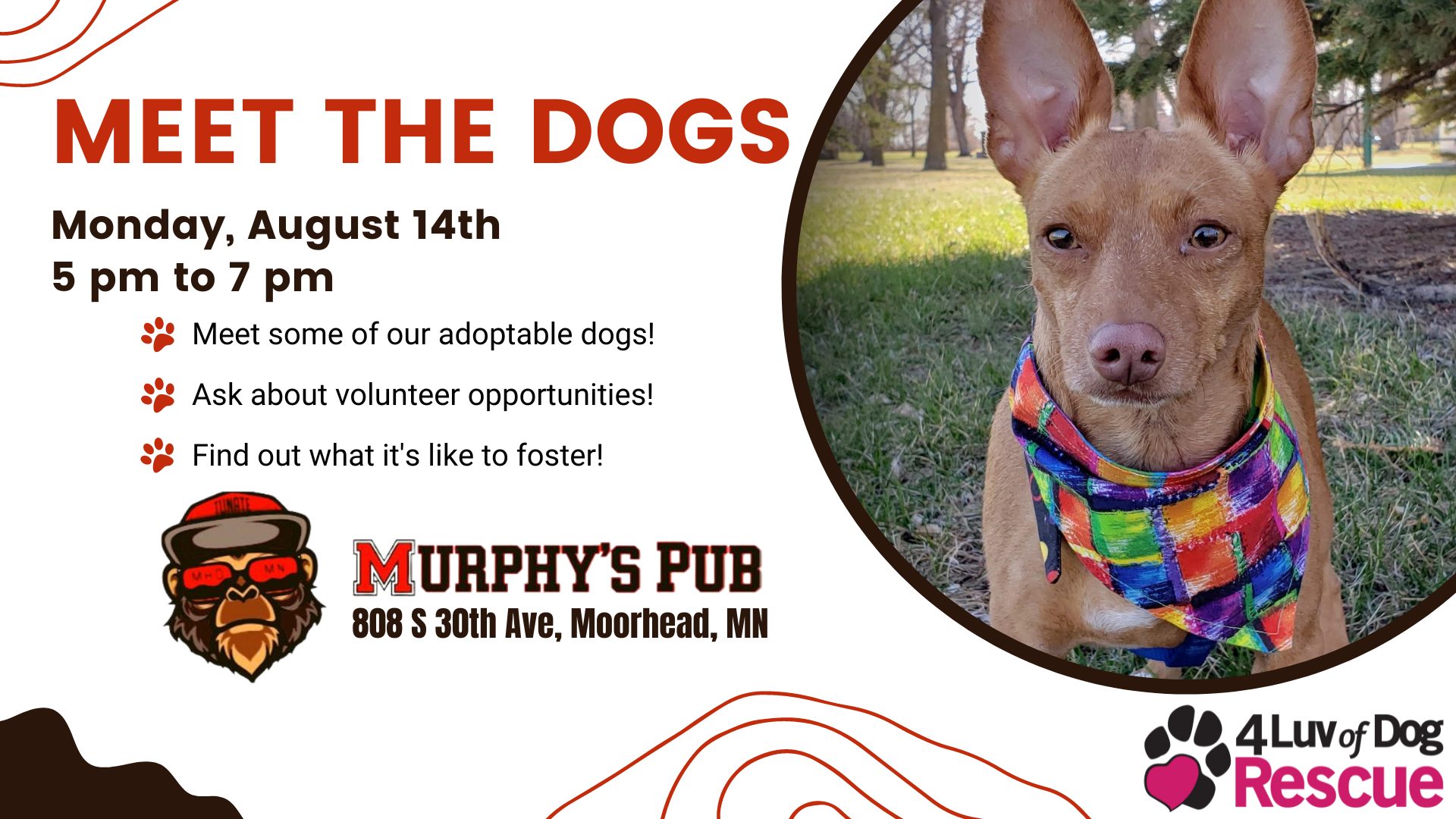 Meet the Dogs at Murphy's Pub
4 Luv of Dog Rescue is a non-profit organization that is dedicated to rescuing and finding homes for dogs in need. Our aim is to create a safe and nurturing environment that promotes their well-being. Join us at Murphy's Pub on August 14th for an upcoming event that will be both entertaining and meaningful.
Visit the patio at Murphy's Pub in Moorhead on May 8th from 5-7 pm to meet and interact with our rescue dogs, and get a better understanding of our organization. Our representatives will be available to answer any adoption inquiries you may have and to help you through the process.
Even if you are unable to adopt, your support by attending the event will go a long way in helping us rescue and rehome these deserving dogs.
So why not take the opportunity to enjoy a pint, play with some pups, and support a great cause? Your presence will create a significant impact in the lives of these dogs in need. We look forward to seeing you there!