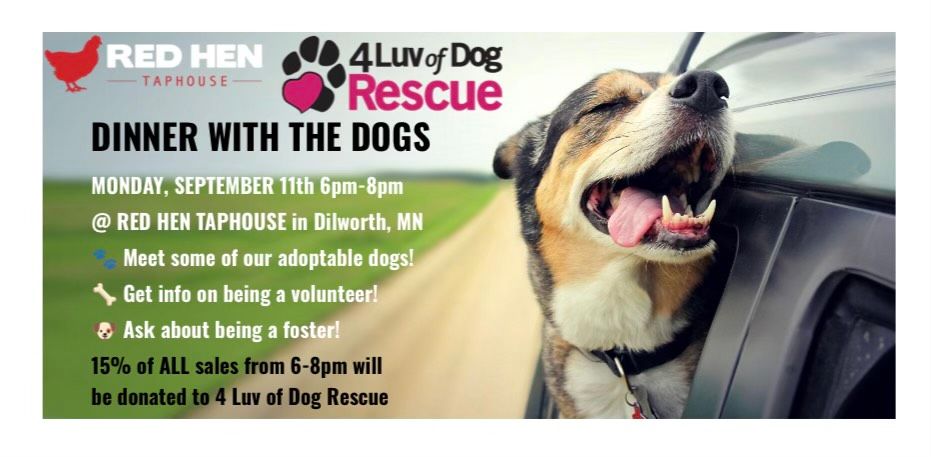 Meet the Dogs at Red Hen Taphouse
Meet the Dogs at the Red Hen on Monday Sept 11th, 6 – 8pm! Some of our available furry friends will be there and can't wait to see your smiling face!
Not only will you get to meet our doggos, but 15% of all sales during the event will be donated to 4 Luv of Dog Rescue! How Cluckin' Awesome!