14 Mar

Happy Tail for Arne!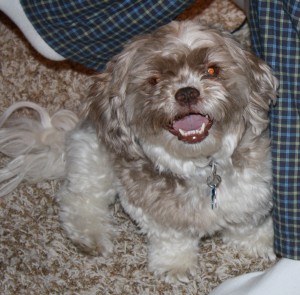 We lost one of our dogs the middle of January. He was almost 13 years old and a treasure. He left a hole in our family as we all missed him very much. Especially our other 12 year old dog, Gus. We have always had dogs. I can't remember a time in my life where I haven't had one. And now I was used to having two! After much thought, we decided we wanted another one and would like to rescue a dog that needed our help. 
We were in Jamaica and I checked your website and saw Arne. I knew he would be a good fit for our family from the moment I saw him! The day after we got home, we met Arne and knew immediately that we would keep him. He was pretty shy and scared at first, but who wouldn't be after all he had been through in a short amount of time? He is such a good boy! He has such a wonderful personality and can be pretty entertaining! We love him very much!
Thank you so much for all you do! Keep up the wonderful work!
Steve & Tara Johnk