18 Mar

Happy Tail for Avery!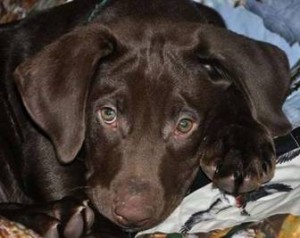 My husband and I adopted Bobby January 23, 2012 (my husband's birthday!) We renamed him Avery after the duck hunting line. (my husband's hoping he will be a hunter…)
He learned potty training very quickly! But he stands at the door without making a sound so if we aren't paying attention he potties right in front of the door…ops!  He knows come, sit, fetch and heal. He's not perfect at them yet but he knows them! Our first night we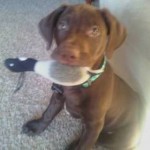 had him he only cried for the first ten minutes we put him in the kennel, after that he's been quiet ever since J We've socialized him with all different kinds of dogs and little kids to…he LOVES them all J he's such a good boy I'm so glad we decided to adopt! we love him and can't wait to see him grow…he's going to be a big boy! We recently bought a house to! more room to run!! We can't wait to take him for walks and go to the lakes with him this summer!
 Thank you 4 Luv of Dog for letting us adopt Avery!!!! 
 Christine Johnson