29 Apr

Happy Tail for Buddy!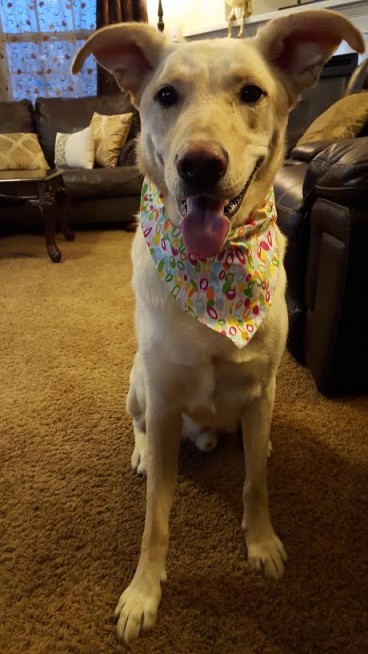 In March, we celebrated our one year anniversary of the adoption our four legged baby, Buddy (formerly known as Chandler Bing).  He is a lab/retriever mix who is about 4 years old.  He is the most kind, gentle, most loving companion one could only dream of.  He absolutely loves to play ball and doesn't go very far without one.  His "smile" always put a smile on our face.  He is the one constant in our life, always giving unconditional love.
When we decided to look for a dog for our home,  we originally looked around and kept our options open.  We then discussed that we wanted a rescue dog.  We reached out to 4 the Luv of Dogs and the rest is history.  Words cannot describe how thankful we are that we did.  The love that a rescue has for their furever family is a love that one can't describe,  only experiance.  It's truly hard to imagine life before our baby, Buddy.
I would like to thank 4 the Luv of Dogs volunteers and for the work that you do for these dogs.  There is a special place in heaven for each and every one of you.  I would also like to thank Buddy's Foster family and foster mom, Karen, for the loving home they provided Buddy during his adoption process.  It was very evident the love and care you gave  Buddy during his adoption process.
Thank you again,
John, Janelle, Noah and Buddy