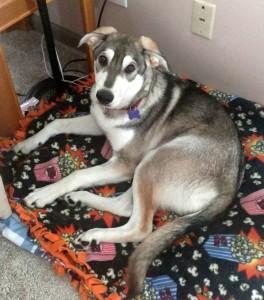 15 Nov

Happy Tail for Daisy!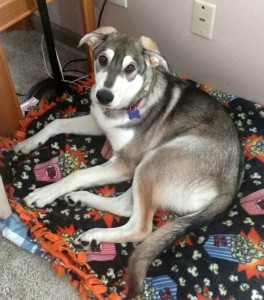 Hi I wanna tell you my happy tails story. My name is Daisy. My mom renamed  me, I used to be known as Daphne. I came to my new home 2 months ago. I love being at my new home. I have an older sister named Annie who at times likes to play with me. But mostly avoids me. It's ok. I learned real quick I like my daddy's left shoes. ALL OF THEM. He didn't seem to mind. Mommy though got made when I took her last pair of sandals before they left for Paris. My mommy and daddy just got married. I did not go, but I got sleep in their bed. It was awesome. Since I have been living in my new home. I have my own bed…my own toys…and I love our walks at night. I am starting to learn my voice and love hollering at people. I love waking my daddy up at 5 am everyday. Even though he gets grumpy..I smile and rub on him and make him love me. I started to go to this cool place where all these other dogs are at. WOW I played all day….then I see my daddy and we go home. Then I nap….allot. I tend to get away with stuff with Dad around compared to mom. But they both love me. I am so thankful found my forever home. Everyone thinks I am a coyote and love on me….I hope to see you all sometimes at the park…or on the rides I take with Dad and Mom. See you all soon.
Love Daisy. Aka Daisy Duke!