21 Sep

Happy Tail for De'ja!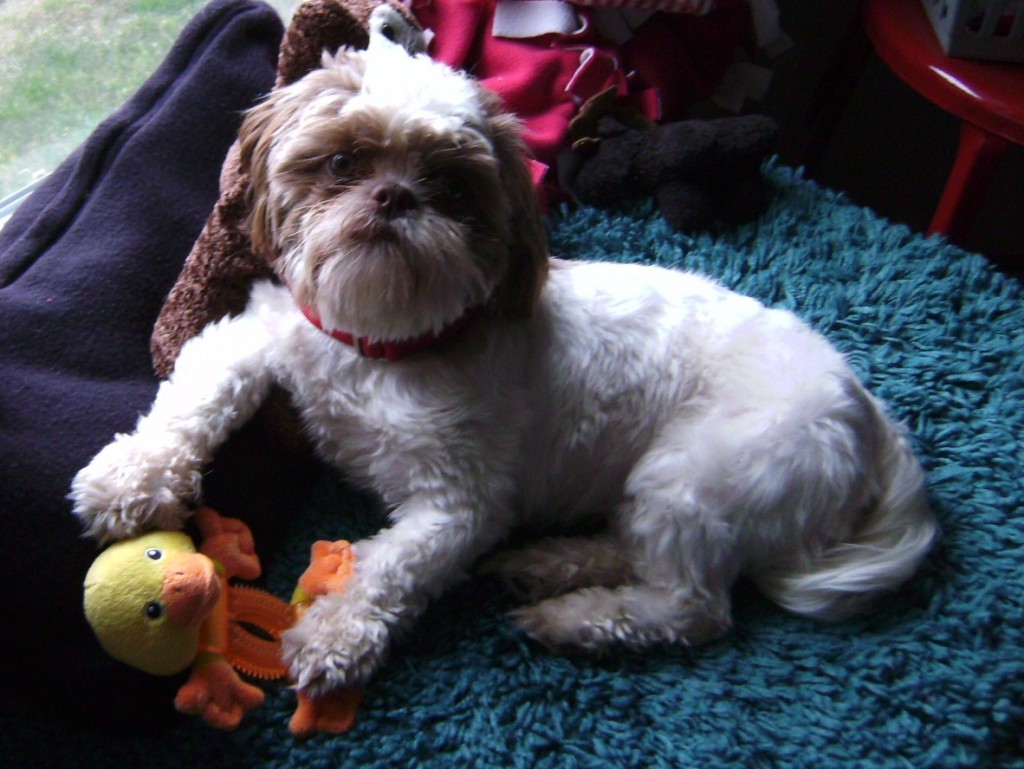 We are the lucky parents of adopting a 4 Luv of 
 Dog from the Wheatland rescue group. She is a little Shih Tzu, we named De'ja Blu Wickie (previously Freedom). She is around 8-10 months old. We love her to death. She is  a perfect fit for us. She is very affectionate & comical. Our two previous dogs were Daddy's girls, this one is definately a Mama's girl. So I am loving that.
This is our first time adopting & has been a wonderful expierence. We think our dog is doing so well because she had a wonderful Foster Mom who taught her trust & they had their own Shih Tzu that De'ja learned from. So she is doing excellent. She is a little leery of men, but will give them a chance, if they don't grab at her. 
She likes meeting other dogs & loves watching children. We live by an Elementary school, so she is throughly entertained watching them from her front row seat atop the couch  or loveseat as she gazes out the windows.  She is very quite & hardly ever barks. She sleeps from 10:00 PM-7:00AM. She has definitely found her forever home, we would not take a million dollars for her. Please consider giving adoption at 4 Luv of Dog a try, we are so HAPPY we did. We would like to "THANK" 4 Luv of Dog for all the TLC & hard work they do.
Sincerely,
Richard, Loretta & De'ja