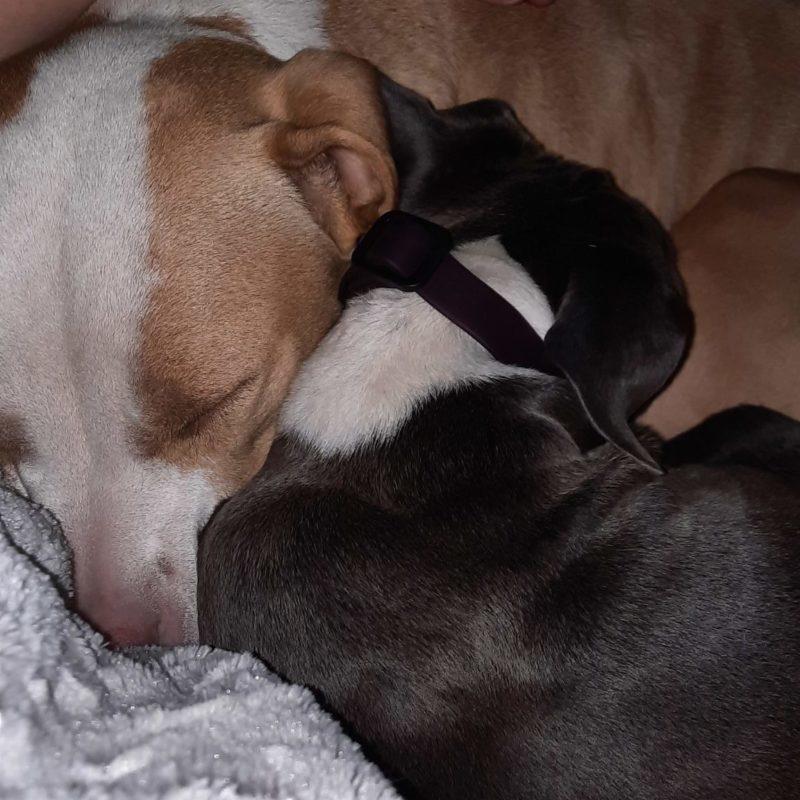 06 Jan

Happy Tail for Griff and Rogue!

After losing our beloved lab/pitbull mix (who also came from 4 Luv) last December, it was lonely in our house without a dog. Two months later, a friend had shown me a picture of Griff and it didn't take us long to decide that we wanted to apply to adopt him. There was nothing but good things to say in his write up and his nose is one of a kind. He is the best boy 🙂
Fast forward 10 months, and we are back on 4 Luv's website when I came across a litter of pitbull puppies. My husband and I fell in love with the little gray and white girl named Rogue. Griff needed a playmate and we thought it would be a great Christmas surprise for the kids. As a matter of fact, a girl puppy was the first item on my daughter's Christmas list so it was meant to be. Now potty training a puppy in the winter is not ideal, but she's totally worth it.
Thank you so much 4 Luv of Dog Rescue for bringing these wonderful pets into our lives!