11 Jul

Happy Tail for Haddie!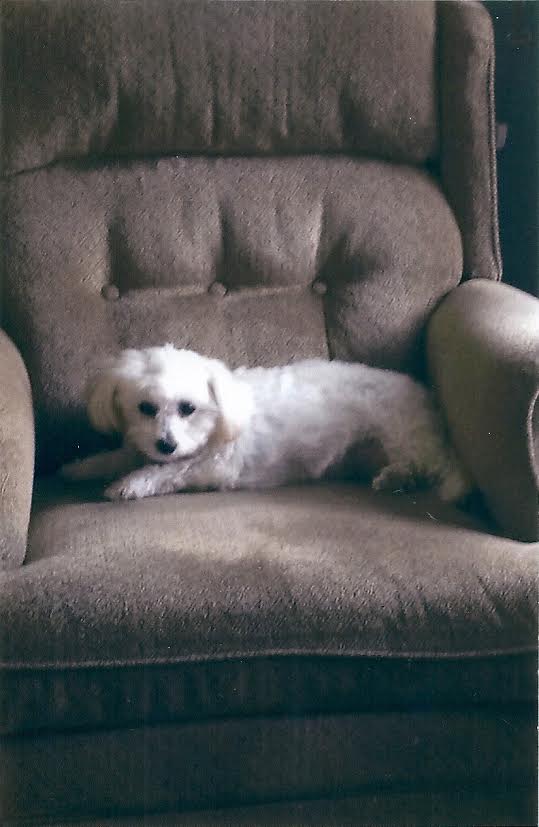 I have enclosed a memorial for our little 14 year old cairn terrier, Jessie, who we lost in April. We are so blessed to have Haddie that we adopted from your organization in October of last year. We were lucky that Jessie stuck around long enough to show Haddie the ropes at our place and she has settled in nicely. We lost our son last year in March and it was a tough year for us all. We adopted Haddie because we needed something to help us get through this horrible time. To be honest, I wasn't sure I was up to the challenge, but fell in love with Haddie the first day we brought her home. She has helped us as much as we have helped her realize that not all humans are bad. She is the sweetest little dog we have ever had! We still have some challenges with her not trusting new people that come to our home, but she is getting so much better. She will come up to my grandson and let him pet her as long as he doesn't pick her up and she will sit next to him on our couch. We praise her every time she does this so she knows that it's a good thing.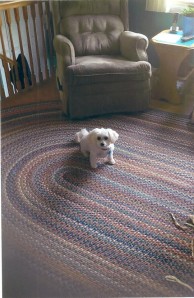 She still has her challenges with all men but my husband has made big strides with her. But she still doesn't like him to pick her up. She sits with him at night while I take my shower and then we have a little game where she digs a treat out of a treat holder and then I put a few little training treats in different places and she has to find them. Once she is done with this game she wants to sit with my husband and have a little nap. She goes over and looks at him and then comes to me and yips so I will pick her up and put her on his lap. Then they both have a little snooze.
I just wanted you to know that she is well loved and taken care of here and I have included a couple of pictures of her. As you can see, she has claimed the most comfortable chair in the house as her own.
Thank you so much for what you do to get these dogs into wonderful forever homes. We love Haddie with all our heart and know she loves us too. Thanks again.
Greg & Edith Johnson