01 Oct

Happy Tail for Jetta!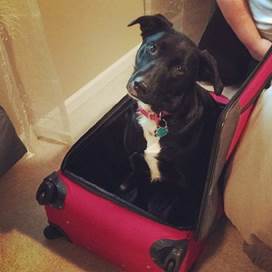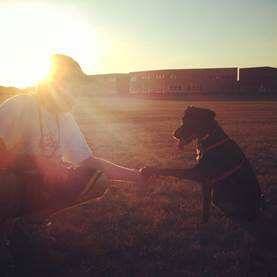 It has almost been 2 years since our lives changed for the better. When my husband and I first moved into our home, he gave me free reign to do what I wish with the home as long as he got to have a dog. Obviously, I jumped at the opportunity and once we moved into our first home, we began the process of searching for the perfect pet. After searching and realizing the option of adopting through 4 Luv of Dog, we spent each night (and most of our days) searching available dogs on their website.  
Every picture we saw just melted our hearts and we wanted to take each one of them home, no matter the breed or size. After a few days, completed the application and attended the Adoption Days at PetSmart. With all the commotion and excitement, when we first approached Jetta, she gave us so many kisses, we couldn't help but laugh and smile. As we were leaving PetSmart, Jetta and a volunteer happened to be outside and you could see how excited Jetta was to see us again. The volunteer joked that Jetta knew that she wanted to go home with us and we should consider adopting her since she was so attached to us already.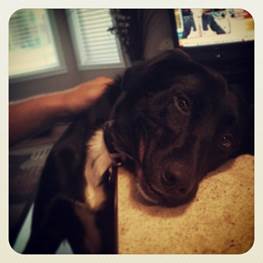 A few days later, Jetta came home with us and we are forever grateful to have her in our lives. She loves cuddling, giving kisses, and has even learned to give hugs. She is a daddy's girl at heart, but is happy to give love and attention to anyone who walks through our doors.  Every day, we are so thankful to those that have rescued Jetta, took care of her, and allowed her to be a part of our lives. A big THANK YOU is owed to 4 Luv of Dog for all that they do to help those dogs in need. The mission that you represent and carry out is one of a kind, and we are forever indebted to you for giving us this spunky, loveable, one-of-a kind dog.
Lots of Love,
Chase, Lexie, and Jetta Mae Bosh