12 Aug

Happy Tail for JR/Marley!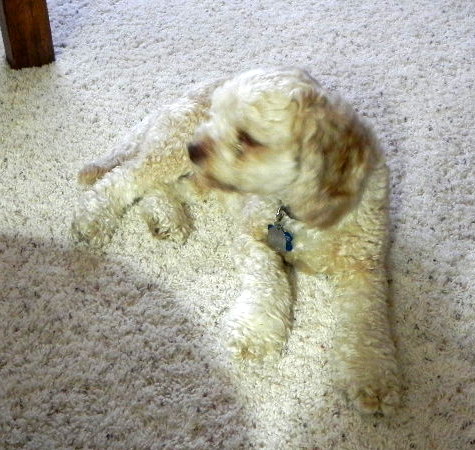 We adopted Marley back in May-his name was JR but the first family that took him named him Marley so we kept the name for him. He had a very hard start at life and went through 2 homes and a lot of shuffling around before coming to live with us. He got very sick about 4 days after I got him-it was from nerves-being shuffled around so much-but he came out of that ok and after being with us for a few months, he is doing great! He is a lively lovable little dog-we love him to death! He's such a little character and very playful and smart. 
We have another dog, Baxter, and they get along great. Marley has been a great addition to our family. He took to my son, Grant, right away. He does have some fear with adult men but we work on that when he is in their presence and I can tell with patience and time, he can come around with that.  
I cannot imagine our lives without him now. He is in his forever home. We will love and care for him forever. 
Sincerely,
Karen Duerre Bodway & Grant, Baxter and Marley