10 Mar

Happy Tail for June!

I fell in love with this dog the moment I met her, she got handed to me 5/30/20. Junie is special in many ways and one of them is, she has severe anxiety. So she's perfect for me, lol.

We run, hike, travel, adventure, play with her stuffies and she's always by my side. This girl brings me so much happiness that she can't help but absorb it and be happy, too.

I'm incredibly grateful to 4 Luv Of Dog. And for this lifetime bond. Junie is intensely smart. Happy. Energetic. Sweet. She is extremely loving and shows affection. When she first got here she'd stare at herself in the mirror. When I'd catch her, I'd hype her up…
"Your gorgeous!! Look at that smart girl. So beautiful!"

Now, she gives herself kisses in the mirror and leaves heart shaped pit nose prints on it. And those make my heart burst with joy.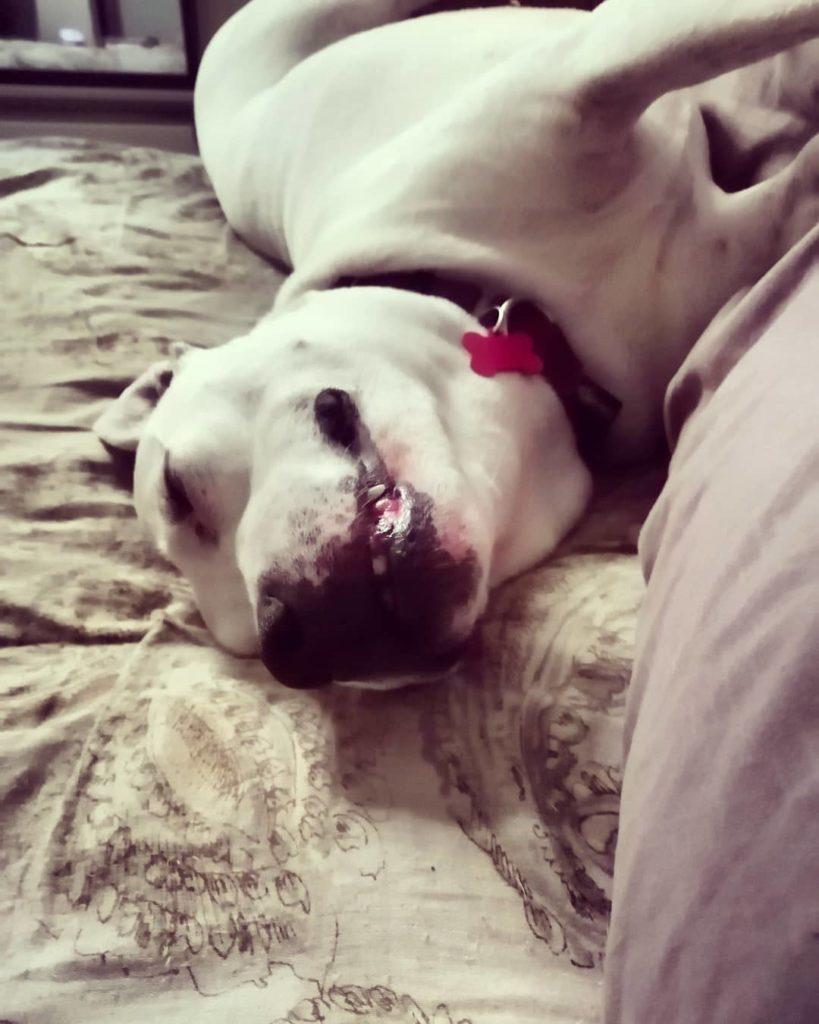 Follow the hash tag #theadventuresofjunie for more on June's adventures. Much love!