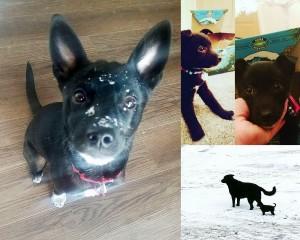 06 Jun

Happy Tail for Kona!

Howdy! My name is Kona!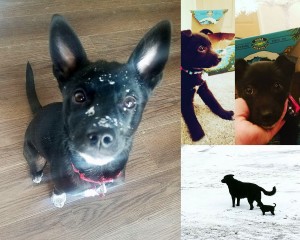 My mom works for Froggy 99.9 on the morning show and they do "Wet Nose Wednesday" with Karen from 4 Luv of Dog Rescue every week. When my mom saw my picture on the website and noticed I needed a FUR-EVER HOME she just HAD to have me! I was found alone and cold underneath a trailer last year on Halloween, so I was pretty spooked! I noticed right away that I was in a better place with a family that loves me unconditionally. I feel so much safer knowing I have my big brother Kodiak (German Shepard/Black Lab) that looks out for me. He is 100 pounds while I am only 17 pounds so it is nice to have my big bro around that always has my back! I am 6 months old now and these are a few of my favorite things: I love cuddling like a baby, jumping like a rabbit, playing in snow, trying to eat Kodiak's food, singing (howling) and sloppy kisses! Thank you to 4 Luv of Dog Rescue for taking wonderful care of me and finding me a FUR-EVER HOME!
~Kona