15 Jul

Happy Tail for Lila!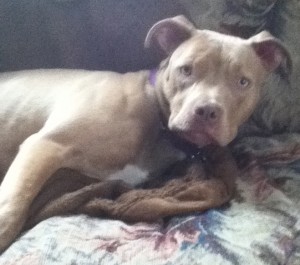 We adopted Lila, aka Esmerelda.  She is just delightful!  She is goofy, energetic and full of love and wiggles.  She has learned to sit, shake, lie down and crawl.  She is a total foodie, so is very trainable.  Anything for a treat.  Plus, she is really smart and figures things out quickly.  She sleeps with me at night, and is such a good girl.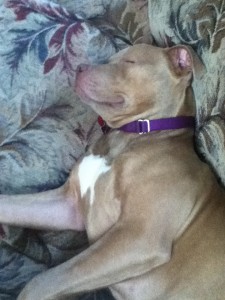 Lila loves my 9 year old Boxer, and has brought out the puppy in her again!  Lila loves to ride in the car, and goes with me everywhere I can take her.  She has been to the lake a few times already and has met all the lake people and lake dogs.  She is very social, and loves everyone.  A little apprehensive around men when she first meets them, but when she finds out they are nice to her, she drops her timidness.  
Thank you sooo much for bringing her to Meet the Dogs where we met her.  I can't imagine life without her!  
Sincerely,
Julie