03 Dec

Happy Tail for Luke!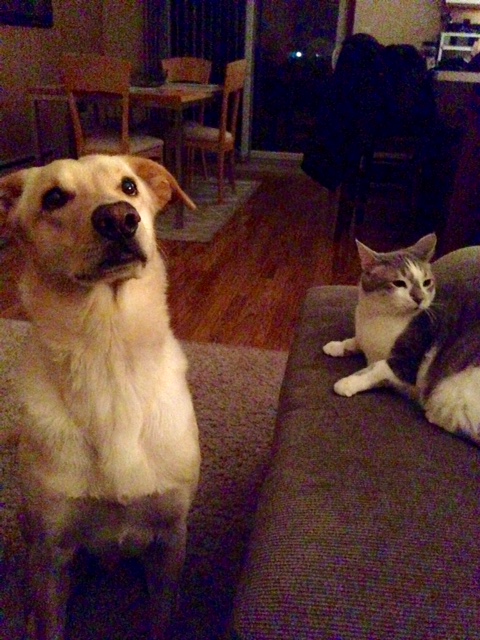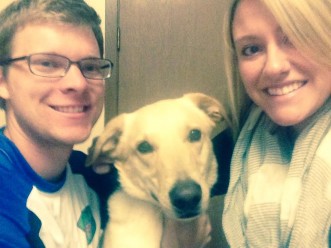 When we first started looking at the available dogs on the website there were two that caught our eye. Unfortunately by the time we were cleared for adoption both dogs had found homes. We decided to wait until another dog came across the site that looked like the right fit for us. The next day we got a call from one of the volunteers asking if we wanted to meet Luke since he fit the criteria we were looking for. After looking at his picture on the site we couldn't wait to meet him. Luke was surrendered by his owners after finding out her had Parvo. He spent some time in the hospital and fortunately for us he pulled through! When we met Luke he was very skinny but that didn't stop him from running around like crazy in our backyard and wanting to play. We decided to start the process for adoption. The only issue we faced bringing Luke into our home was getting our cat, Frosty, used to having another animal around the house. Luke didn't mind Frosty one bit and after a few days they were able to hangout in the same room without any tension. Now they can even handle sleeping in the same bed together. 🙂
 Luke has been with us for about 2 months now and it's safe to say we are happy it didn't work out with the other dogs! He is spunky, full of energy and so sweet. The minute you put your coat on and head for the door he thinks he is going for a walk. When he does get to go for walks he never wants them to end and can continue playing in the back yard when he gets home. He loves his green Kong ball toy, but hasn't figured out the whole fetch thing quite yet. Although he is a big dog (over 60lbs now) he is the first one on your lap when you sit on the couch and he loves to lay on your feet at the end of the bed. We are so happy to have Luke be part of our family!
Hannah, Tony & Frosty