23 Sep

Happy Tail for Lupin!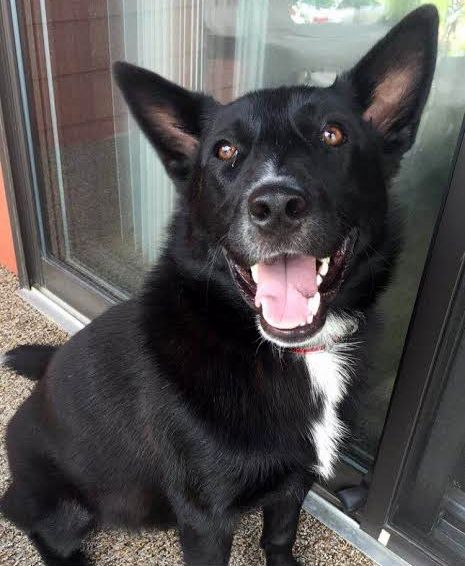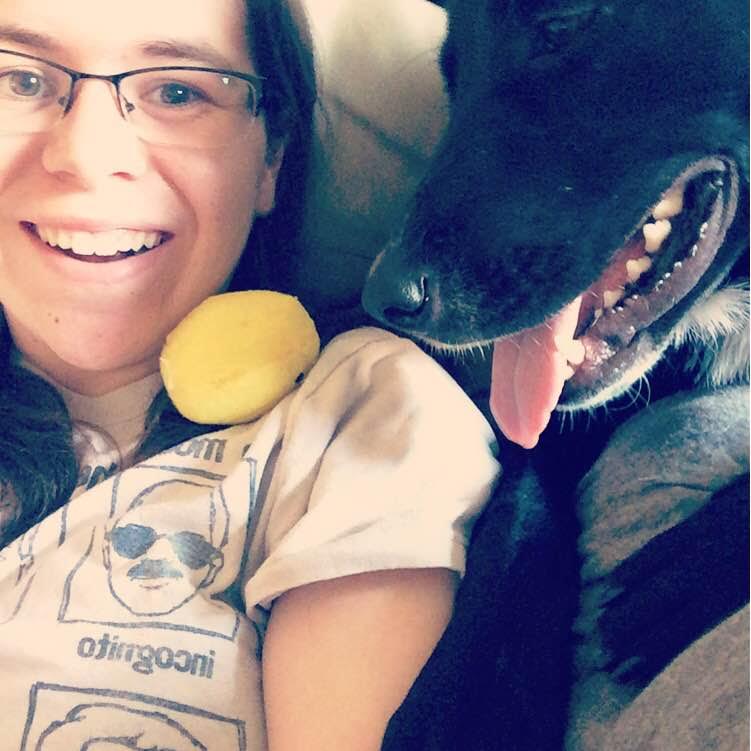 I've been volunteering with 4 Luv for almost two years and desperately waiting for the right time to adopt a dog. Three months ago, I finally moved into a dog friendly apartment and Lupin (formerly known as Travis) came to live with me three days later. I was so excited to adopt that I filled out the application before I even moved. Though we've had our rough patches (he has some resource guarding and potty training issues), adopting Lupin is by far one of the best decisions I've ever made. 
Lupin is a great dog. Even though he's only about a year old, he's the perfect mix of active and laid back. He's always up for a good long walk and loves being outside. Lupin is a perfect hiking buddy and is the best partner for outdoor adventures. When we're at home, he's content to just chill on the deck, chew his nylabones or antlers, or play with his squeaky chicken (his all time favorite toy). I'm fortunate enough to work in a dog friendly office and Lupin absolutely loves coming to work with me. He likes to run around the office visiting everyone and trying to convince the other dogs to play with him (which, unfortunately for him, never happens).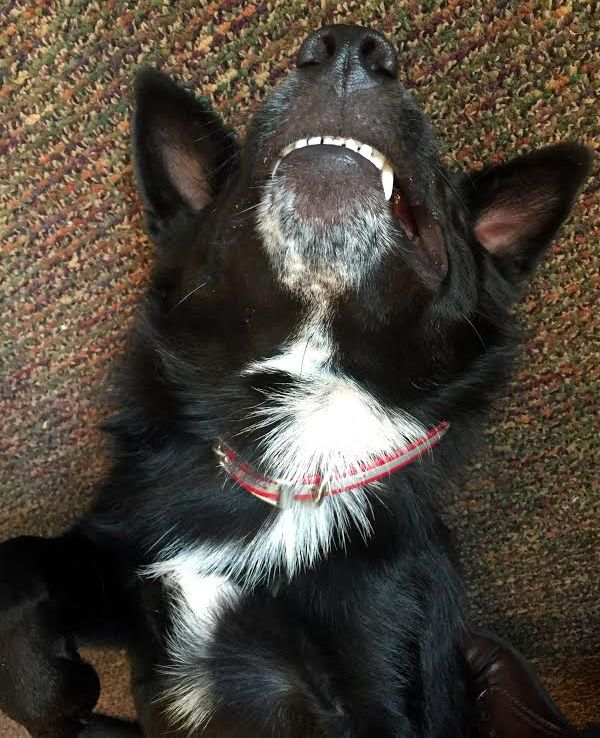 Because of his background as a stray, Lupin is still a little timid around things that are normal for most dogs (he's afraid of doors and still doesn't understand what the shower is). But seeing him come out of his shell and become a happy, energetic, and loving pooch has been incredible to experience. 
I am forever grateful to 4 Luv of Dog and all the work they do for dogs in need. The wonderful people involved in the organization are always so helpful in answering my questions and they clearly care so much about every dog, no matter their age, behavior, or health problems. Because of them, I now have the best friend I could ever ask for. Lupin is wonderful and so is 4 Luv. 
Thanks!
Anne and Lupin