17 Mar

Happy Tail for Magnolia!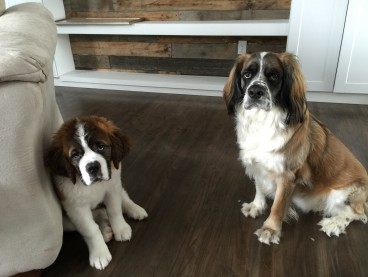 Here is our happy tail about Magnolia, now known as Daisy!
We couldn't believe our luck when we found out there was a St. Bernard puppy that needed a new home.  Our other dog, Oscar, is part St. Bernard and our family knew that we would eventually welcome another St. Bernard into our family so we filled out the application right away!  Daisy has settled in perfectly with our family!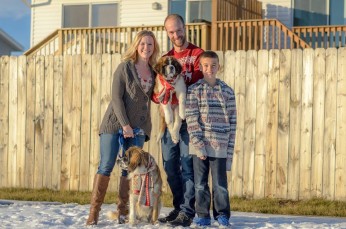 Her favorite things to do are run around the yard with Oscar and take naps upside down which makes us all laugh!  We are working on training and she is learning more everyday.
Thank you 4 Luv of Dog Rescue and all of the volunteers that make adoptions like Daisy possible!  A special thanks to Daisy's foster family for taking such good care of her and making the transition into our family smooth and wonderful!