07 Jun

Happy Tail for Matty!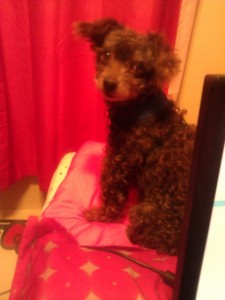 My mommy tells me that angels sometimes come in different forms, and that I am her angel!  We found each other through 4 Luv of Dog when I was rescued by them after being abandoned and neglected.  I had to have half my teeth pulled, was covered in bug bites, and my hair was 5 inches and all matted against me, hence my name "Matty".  My mommy says that one of the reasons she bought her little house was so that she could open her home to a re-homed dog, and that I was meant to be.  When I first arrived, I quivered and shook for days, but now I am much braver and I don't remember the last time I did that.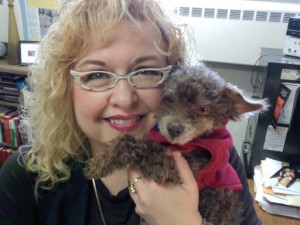 I am a very sweet boy who just wants to be loved, held and cuddled.  I fall asleep in my mommy's arms like a teddy bear every night, and I cannot get close enough to her. I had a hard time chewing when I first came home, but I can now chew my food now, and even like to play rtug of war with a toy once and a while, although I am older and mostly just like to look adorable so that people will cuddle me, especially my mommy's college students.  That is when I am happiest!  I also love to be carried in a purse, and adore long walks because I "own" the neighborhood, man.  I don't know how old I am, but I know that I am older, like maybe 10 or 11?  My mommy says that I will be loved and treasured for however long I am on this earth.  We are both so blessed to have found each other, and are so very thankful to 4 Luv of Dog for all they did for me, and for all they do for other abandoned, neglected, forgotten, unloved or abused dogs.  Thank you, thank you, thank you!
Love,
Matty Allebach