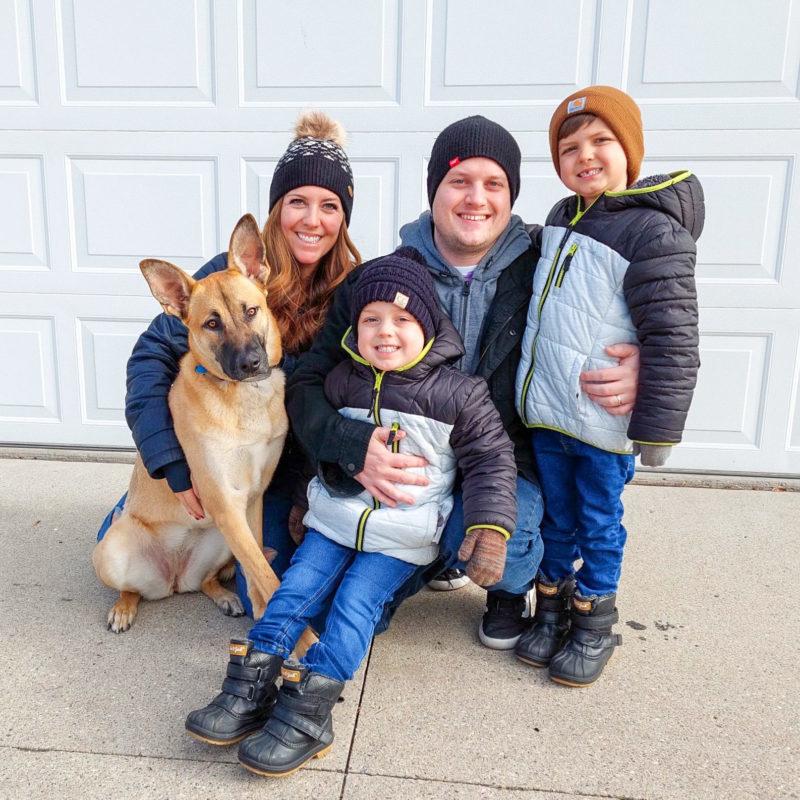 07 Jan

Happy Tail for Mavis!

I would love to share our dog Mavis's story!

Our family (myself, my husband, and my two young boys) adopted Mavis in March. She and her litter of siblings were found abandoned in the cold, and taken in by 4 Luv of Dog. We visited her at her foster parent's house and instantly fell in love when we saw her play with our children. She was just a tiny puppy, but already full of a unique personality with the perfect blend of sweetness and spunk.

She started to grow, and she didn't stop. We went through three collars and two harnesses by the time summer came around! Each time we walked Mavis through our neighborhood the neighbors would comment on how big she was getting.

We soon noticed the incredible relationship she shared with my youngest son, who struggles with social anxiety. Mavis plays with him, snuggles with him, and always keeps an eye on him. We have what seems like millions of pictures of them snuggling together. I am forever grateful to Mavis for being a safe space for my son and giving him the kind of love & attention that only a dog can give.

Mavis has claimed a spot on our couch and in our hearts. She is certainly part of the family; my kids call her their sister.

Thank you 4 Luv of Dog for connecting people with their doggy soul mates. We are very thankful for ours!