12 Jul

Happy Tail for Molly!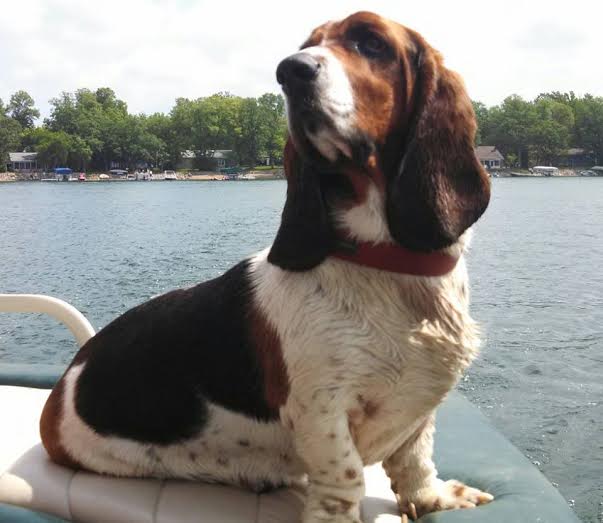 I do not recall how I learned about 4Luv of Dog, but I am so happy I did! I purchased my first home a few years ago and was FINALLY able to get a dog. I was so excited! I found a pittie and a basset on your site and applied, but both were gone by the time you reached my references. I was so sad…but, I kept watching and along came another basset, Molly.
A little history on my decision to adopt a basset. My folks' old neighbor had a basset we all fell in love with. She would come over to hang out, go for walks with us, eat over, nap, then go back home at bedtime. Even my folks' crabby old dog loved her. Nobody was very supportive of my decision to get a dog so I thought maybe if I got a basset, I'd win them over. When I saw Molly I applied immediately; I was NOT going to miss out on another one!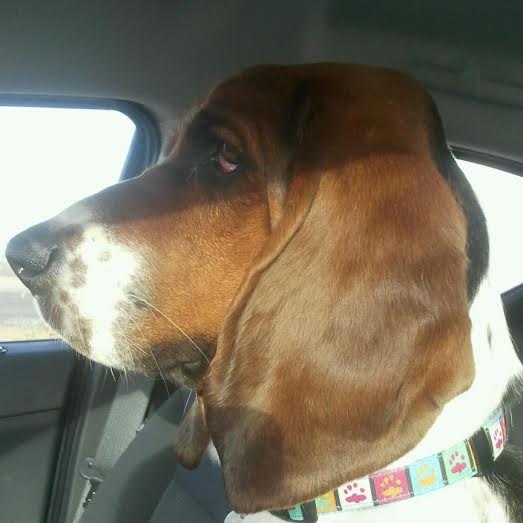 A few days later I got to meet her. They brought her out and we all went in a little meeting room. Being a basset, she had to sniff around awhile before plopping in front of me wanting a belly rub (she supposedly hadn't acknowledged anyone else who had met her…as if I wasn't sold enough just on that face!). There was no way I was leaving without her! She was, and sometimes still is, a puppy and we had our ups and downs. I honestly almost brought her back because I did not feel I was able to devote enough time to a puppy. Thankfully, 4Luv of Dog was super supportive and talked me through some of our issues.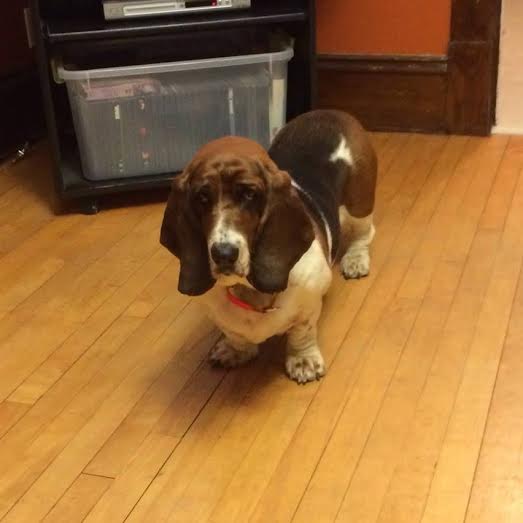 She not only won my heart over, she's won over everyone she's met (folks & their crabby dog included! J). She loves to play and go for walks and cuddle. She also loves just laying in the sun napping and pontoon rides. She makes me laugh every day! I do not understand how anyone in their right mind would ever give her up, but I am sure glad they did. I am also so thankful for all of the work 4Luv of Dog does in caring for these dogs. I can't imagine life without Miss Molly; she truly is my kid…THANK YOU!
Attached are a photo of her enjoying the pontoon, a photo of her "what's going on here" expression, and a photo of our ride home the day I got her (I laughed the entire way at that pose!)