28 Nov

Happy Tail for Nina!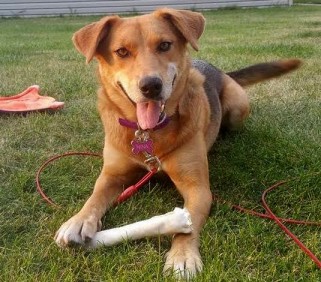 Nina (formally know as Charlotte) came into our lives on June 6th, 2015 and I have got to say she has made our life so much brighter. She is a ball of joy no matter what you do. She is perfectly fine with laying around at home or going on walk for hours (I think we all know what her favorite is, though). Coming home to her after a long day at work makes my day all the more better. I have never seen a dog wage their tail so hard that they can barely stand because their butt is waging along with it. She is happy as long as she is around you, such a lover.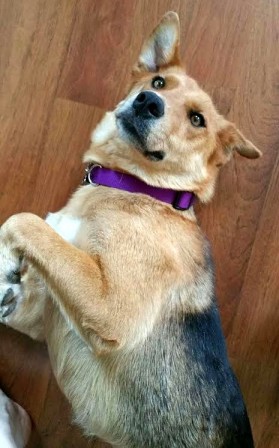 Her favorite activities include; chasing chickens at our farm, playing Frisbee, hiking, swimming, tarring toys to shreds, and of course cuddling. She even gets to visit her foster parents from time to time. She recently graduated from beginner classes at Red River Obedience Club with her dog friend Yuna. She will be returning shortly for Advanced classes. Nina isn't the best with other dogs and is very dominate. But she has accepted Yuna into her 'pack'. I think the classes are helping her become more social with other dogs as well. 
We have had very few issues after adopting her (the cat would tell you otherwise). We were nervous when adopting her because of our cat, Mr. Fenny. He is a very shy cat and doesn't like dogs all that much. It has taken a while for him to come around but it seem that we finally had a break through. He is slowly starting to come around Nina more. Although I think they won't be friends (sadly) they seem to be cohabiting with one another. 
We would like to thank everyone at 4 Luv of Dog for all that you do! If it wasn't for you we would have never found the perfect dog for us! We simply couldn't have hand built a better dog. 
Sincerely, 
Charlie and Christina