08 Nov

Happy Tail for Ole!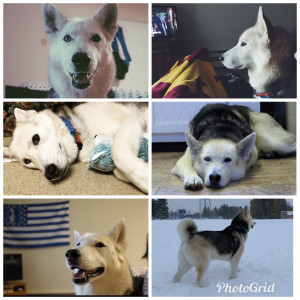 For years I had been wanting a dog of my own. I patiently waited and waited until I found the dog of my dreams. My dream dog has always been a husky so when I saw Ole on the 4 luv of dog website, I knew I had to meet him. It was truly love at first sight. Seeing Ole for the first time I knew he had to be my dog. He was so well mannered and calm, and his different colored eyes just melted my heart. 
I adopted Ole back in June 2019 and we have been inseparable ever since. Although he doesn't love to cuddle yet, he is still always by my side when I leave the couch even for just a second. He LOVES going on walks, which keeps me active. He's been a huge ray of sunshine in my life and has even impacted my family as well. 
I don't know what I would do without Ole in my life. He's officially my forever friend!
(He is also the most handsome, photogenic dog, which makes for a very happy photographer mom!)