12 Aug

Happy Tail for Ozzie!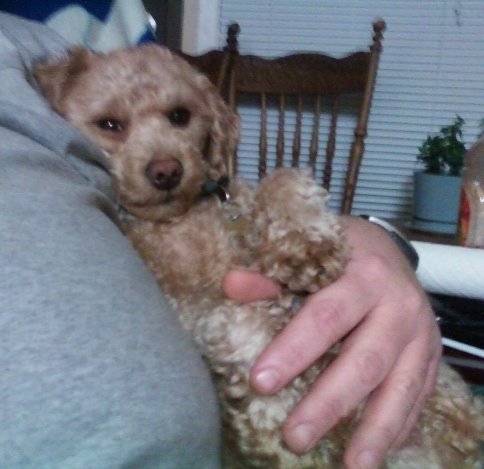 Last November (2011) I was able to make my acquaintance with Ozzy, a little apricot/caramel colored Cock-A-Poo. When I met him he was cuter than I saw in his picture on the For Luv Of Dog website. We hit it off right away, but he was still apprehensive about me. We got along wonderfully that night. I have to admit, I wasn't sure about how well he would adjust, after all, the nick-name they gave him was "Bolt," referring to his talent for slipping out the door then "bolt"ing away. Yes, Ozzie is FAST. I found out the hard way, when a couple days after Christmas day he "Bolt"ed. He was gone for 6 hours, but found his way home, THANK GOD!!! It was then when I realized just how much of my heart was won over by this furry little Houdini!!! lol I love Ozzie, I couldn't see myself with any other dog in the world. Boy, is he a cuddler and he is one heck of a goofball. That is his "new" nickname I gave him. He loves to play with other dogs as well. He loves to run and egg-on the other dogs to play with him. He is also a doggie mediator, as well. If he sees two dogs starting to go at it, he will get the two of them to stop, and they listen to him! Everyone who sees him falls in love with him. He loves people and children. I am on disability, and he is there for me, watching me and protecting me in his own way. He knows if I am having a bad day and will stay close to me to make sure I am OK.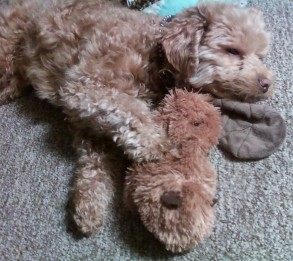 Yes, I would say that he is the best thing to EVER happen in my life. He gives me and everyone else he comes in contact with, happiness, joy and love. My little goofball. My little cuttlebug. My little Ozzie. I thank God every day for bringing you into my life. You are special and near and dear to my heart. You are also the most spoiled dog I know, but you deserve every bit of it. Thank you SOOOOOOOOO much For Luv Of Dog Rescue for allowing me to adopt him. Ozzie (a.k.a. Ozzy, and, Bolt) has found his "Forever Home". He is truly loved and cherished. 
Gratefully yours,
Darrin