20 May

Happy Tail for Poppy!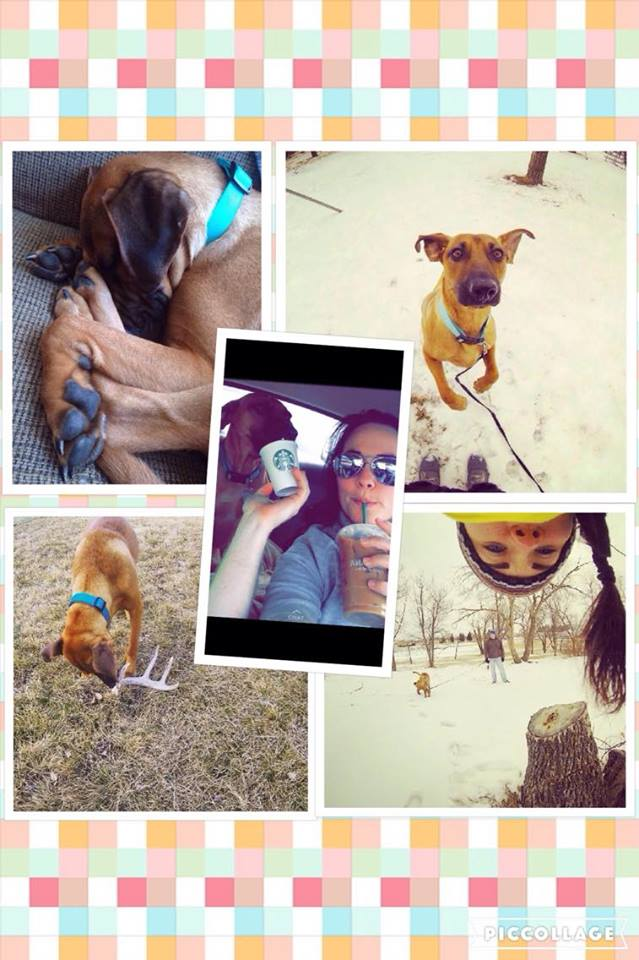 Poppy (formerly known as Paisley) came into our lives in January of 2016. She has been such a blessing in our household and it is hard to remember life without her here. She is truly one of the family! Poppy is so smart and loving. She is a pro at all sorts of tricks and is learning more and more each day. She is a people pleaser and loves to perform, she is even learning to sniff out deer sheds! Some of Poppy's favorite activities and tricks include: playing fetch, going on runs, completing commands: sit, stay, shake, rollover, wait, lay down (that might be because of the treat that follows!) But just as importantly, Poppy loves a good nap and boy can she snore! 
There has been absolutely no learning curves for Poppy and she has been an absolute dream. We are excited for warmer weather so we can enjoy even more outdoor activities with Poppy. We learned recently, on my parent's farm in Montana, that she is a fan of hiking and having some unleashed roaming time in the openness! A group picture has been difficult to come by because we are always out actively having fun and it is hard to sit still, but we included an attempt as well as a few others!
We would like to thank 4 Luv of Dog for helping bring Poppy into out lives and a big thank you for doing what you do everyday!
Sincerely,
Jenna & Jared