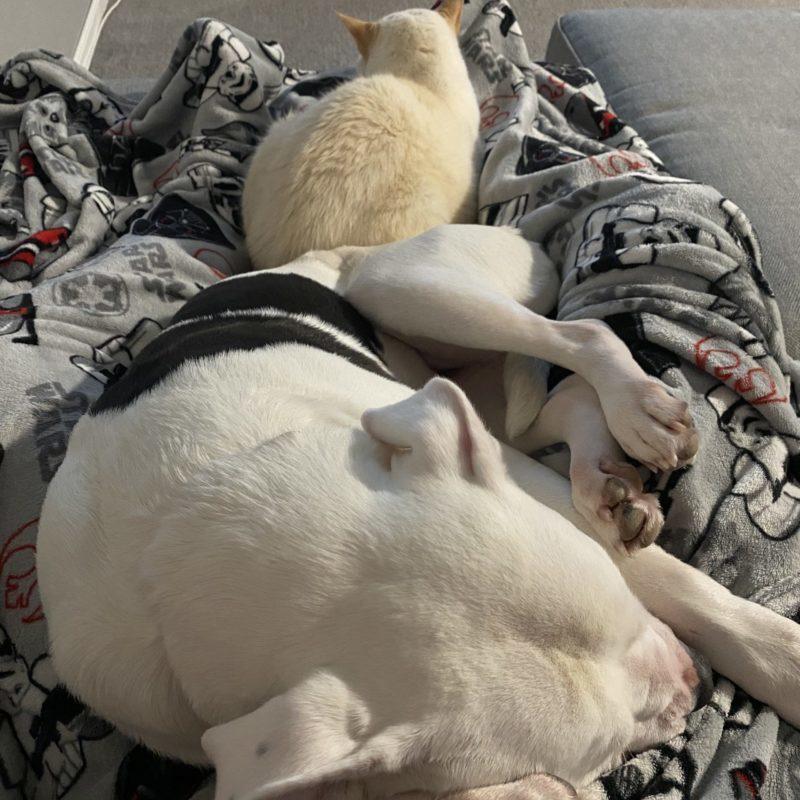 08 Jan

Happy Tail for Ren (FKA Florence)!

This year we finally bought a house and it came with a fenced in yard and got to the point where we could start looking for a new addition

My sister in law is a regular foster for 4luv and that eventually led us to meeting Florence (Now Ren). As soon as we first met her I knew I had to bring her home, she was the calmest, gentlest, and happiest dog I've ever met. We got truly luck to find her! She has been fantastic to train and every day we find more things we're impressed by.

She is the best cuddle bug, always finding a lap even though she's probably too big to fit most laps lol. She has been fantastic with our 5 year old son and has even had a helping paw in calming him down at times. We're very blessed to have found Ren, and are excited to be her forever home!