16 Feb

Happy Tail for Roo!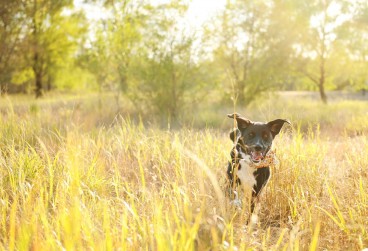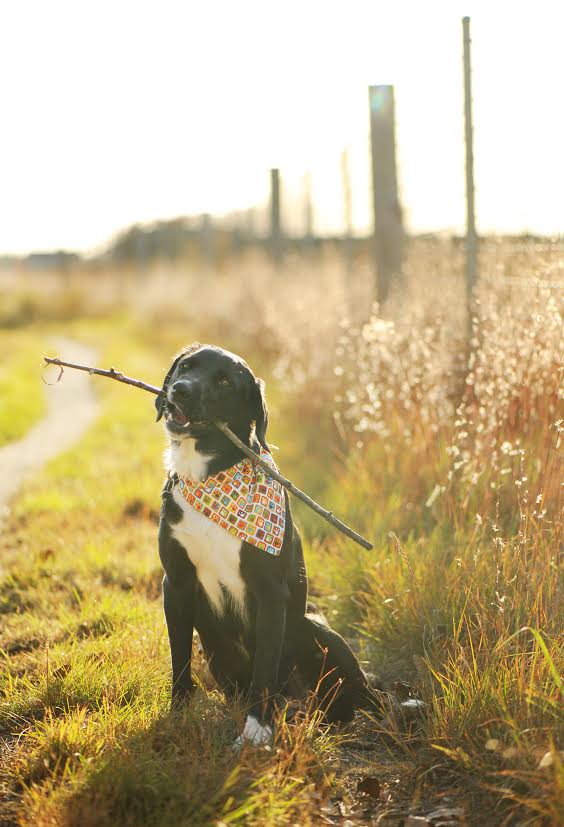 Roo (formerly Pepper), our beloved canine companion, came into our family July 2014 on the cusp of many changes in our lives. It is our luck that after 4 years of searching for the right dog and right time to adopt, we found her a few short weeks before we moved from Fargo, ND to Des Moines, IA. We were starting new jobs and taking on new adventures, but Roo stole our hearts and we wanted her to be a part of our journey. Our families thought we were slightly crazy for adopting a dog at this point in time (and by slightly, I mean completely nuts), but, as a family we prevailed and the transition was nearly seamless. We cannot believe how much our lives have changed for the better because of Roo's presence in our family.
Roo is a special dog for many reasons, but one of her memorable attributes is that she's a tripod. Before we adopted her, Roo was in a car accident and unfortunately, she was left untreated for too long. By the time the wonderful people at 4 Luv rescued Roo, her right hind leg was unable to be saved.  We thought this would be our biggest obstacle, but we are amazed that this is the least of our worries. Roo runs like the wind, loves to wrestle with her dog friends, and jumps in and out of cars like a pro.  People are amazed at her speediness. Once she finally slows down for people to notice, we are often told "My, I didn't even realize she was missing a leg!". We are convinced Roo doesn't know she's missing a leg, because she is just so incredibly active!
Roo loves going to the dog park and meeting new friends, chasing balls, catching sticks in the water, cuddling up with every blanket and pillow we own, giving kisses to everyone she meets, and learning new tricks (she is incredibly bright and has mastered roll over, sit, stay, down, shake and balancing treats on her nose).  She makes the most adorable snoring sound when she sleeps and greets us with the biggest smile and wiggles when we get home. We both photograph her so much that we feel like paparazzi. We just can't stop ourselves.
We are so grateful to 4 Luv and Roo's foster family (hi, guys!) for taking her in and connecting us with her. Without your support and dedication to her well-being, she would not be the dog she is today. Her foster family saw her through the leg amputation surgery and introduced her to a world of unconditional love. They will be in our hearts forever. Roo is our world and brings us so much joy. We are forever thankful she found her way into our lives.
If you'd like to see more paparazzi (read as obsessive) photos of Roo's adorableness, please visit: http://www.ronniemillerphotography.com/roo/
Ronnie, Kari, and Roo