20 Apr

Happy Tail for Rose!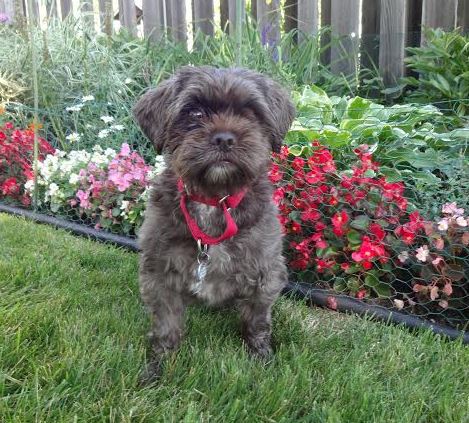 Rose came to us as a foster in July, 2014, from a local pound; they told us she was a horrible matted mess before they shaved her down.  It must've felt great to get all that yucky stuff taken off!  She was nearly blind but an ophthalmologist determined she had a disease called SARDS (sudden acquired retinal degeneration syndrome). 
It took a few months but she learned to trust us and realize that she was safe.  Our dogs had to learn how to give her space because she treated anything that bumped into her as a threat.  We have all come a very long way since then!
In December 2015 we decided we just couldn't let her go so she became a Merkel!  She definitely has her quirks and can be grumpy and grouchy but she is our little cuddle bug, grumps, grouches, quirks and all!