05 Jun

Happy Tail for Rueben!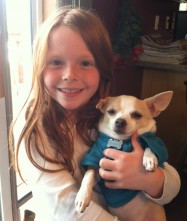 I adopted Rueben from 4 Luv of Dog Rescue in July of 2012.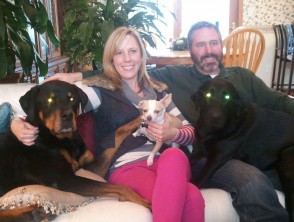 I was a volunteer at the new facility and this Chihuahua was waiting for a foster, but we were so full with no options so he had to stay at the facility.  He barked and barked, so I took him out of his cage.  We had a meeting and I decided to take him home for a few days until a foster was available. 
I have a Black Lab and a Rottwieller so I knew I definitely would not fall for this little dog.  Easy as can be, take a dog you will never will fall in love with, and you are safe.  Well wrong!!!!  The Chi's get you every time.  He fell in love with me and I with him!!! There was no turning back and I "foster failed". This means we fostered a dog and failed to let him go! All fosters fight this each time we foster a dog. We know we can help more and hope we can resist. Don't doubt we let very special pups go, but only in the effort to help more dogs.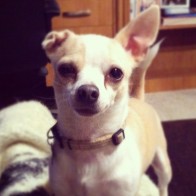 Rueben has become an amazing part of our family.  Rueben is loved by our family, extended family, and my friends at 4 Luv of Dog Rescue, and we are all glad I took that little Chi home that day!   
I still volunteer for 4 Luv of Dog because I believe in the mission and the dogs we help!