23 May

Happy Tail for Thor!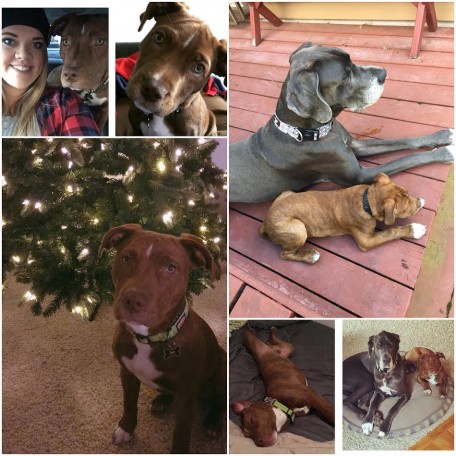 Hi my name is Thor (formerly known as Barrow). I am about 9 months old and loving my new home! I have been here for about 7 months now as I came as just an 8 week old puppy. I may have a big bark sometimes but I wouldn't hurt a fly. I love it when my mom spoils me, which is usually a lot! We go to the dog park, the pet store, long walks and to visit my fur cousin, Sulley (the Great Dane)! I may be a smaller, 45lb pitbull but I can hold my own when we wrestle. I hardly sleep when we are together!
I get along great with people of all ages, and my butt goes crazy when I greet them! I'm a big fan of stuffed animals, I have been since I was at 4 luv of dog. My favorite thing to do with them when I get tired of them is rip all the stuffing out, mom doesn't like that very much because she has to clean up after me. But I know she still loves me. I could not be happier in my new family!
Thank you to 4 luv of dog for saving me and my brothers and sister! I'm so happy to have found my furever home with my mom. Thank you again for everything you do for my fellow dogs around the community!
Sincerely,
Thor and Whitney