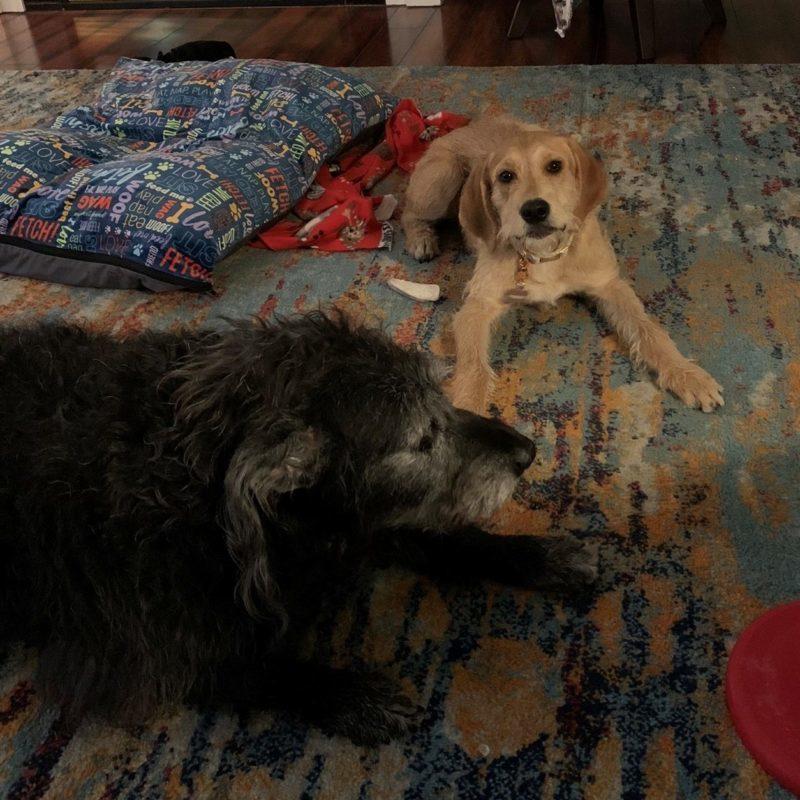 08 Dec

Happy Tail for Winnie (FKA Chani)!

We lost one of our fur babies a year ago, which left the remaining 8 year old fur baby an only child, which she has never been. We thought she was doing fine, but over the year she appeared to get more and more lonely and sad; so, since she loves playing with my daughters pack of dogs, I started to look into finding her a companion.
We originally thought we would look for a senior dog that needed a home to be a match for our Wendy, but things weren't working out as a match.
Then I found 4 luv of dog rescue! I told my husband I wouldn't get a puppy, but Chani's (now known as Winnie) cute little face got me. I reached out to the coordinator's knowing it was a long shot that anything would work out because it was a holiday weekend and we were only going to be in the Fargo area for a few days. Her foster mom reached out right away and arranged for a meet and greet; it was a match! They have a very similar play style, and Winnie is learning puppy manners from Wendy. Winnie is a great cuddle bug, and a little goofy.
Winnie has a playmate, lots of toys and bones, comfy beds and furniture and 2 humans to dote on her! We absolutely love her!